Pentacle 2-In-1 Curling Wand And Deep Waver
The 2-in-1 Pentacle Curling Wand and Deep Waver is a multi-use tool made with a 100 percent tourmaline ceramic barrel and digital temperature display. Unlock the 45mm barrel to expose V-shaped plates for deep waves or lock in place to create shiny and voluminous curls. The Pentacle comes with a heat-resistant styling glove and is safe for all hair types.
Hair Type(s): Safe for all hair types.
KEY FEATURES
Far infrared heat - sends a gentle heat directly into the hair follicle and out to the cuticle to protect strands over time.
Tourmaline ceramic - offers a smooth, friction-free surface to reduce breakage and naturally conducts far infrared heat and negative ions for healthier heat styling.
Negative ion conditioning technology - maintains moisture and eliminates frizz by sealing the hair's cuticle while boosting shine.
HOW TO
Curl: Lock in the 45mm barrel. Wrap hair around the barrel for three to five seconds, then release for full-bodied curls. Wear the heat-resistant styling glove for added protection.
Wave: Unlock the clasp to open the V-shaped plates. Press one-inch sections of the hair between the plates for a few seconds to create wavy hairstyles.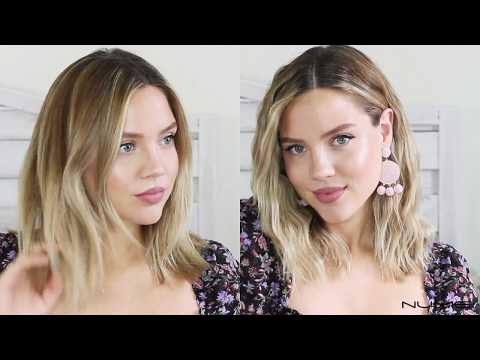 Perfect Beach Waves with NuMe Pentacle 2-in-1 Curling Wand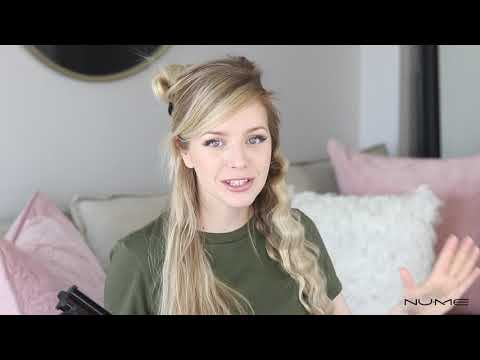 Textured Mermaid Waves with NuMe Pentacle 2-in-1 Curling Wand and Deep Waver
More Information
Features

2-in-1 100 percent tourmaline ceramic barrel
45mm barrel with lock for curler or deep waver option
Heats to 410°F in seconds
On-off power switch with indicator light
Dial temperature control
Far infrared heat
Negative ion conditioning technology
Fully rotating swivel power cord
Ergonomic design

Colors

Power Options

Temperature

Temperature control ranging from 140°F (60°C) to 410°F (210°C)

Electrical

Advanced PTC heating mechanism
Dual voltage 110-240V
50/60Hz
70W
Available with U.S. plug (A) only

Barrel Diameter Details

Barrel Length

Cord Length

Weight
140°F - 410°F
Yes, using the dial temperature control
100% pure tourmaline ceramic
This wand features a 45mm barrel as well as a deep waver curling option
Yes
No
Yes, this tool is dual voltage: 110V - 240V. It can be used internationally with the proper adapter.
Because the tool is dual voltage, we do not recommend the use of a converter with this tool - only an adapter.
We include complimentary adapters - type I (AU), type C (EU) or type G (UK) - with most international orders while supplies last.
Store in a cool dry place away from water/humidity. Be careful not to wrap the cord around your NuMe when the item is being stored. It is better to loosely fold the cord or make a loose figure 8 with the cord and tie with a rubber band. Always leave some slack right where the cord meets the base. If possible, try to store the tool in a padded pouch.