Megastar Hair Straightener
It's time to grab yourself a flat iron that will fight frizz and achieve ultimate shine! The Megastar Hair Straightener is made with 1-inch pure tourmaline ceramic floating plates, an integrated far infrared heat strip, and an Ion Booster on the base to lock in moisture. This must-have NuMe product will make your daily hair routine quick and easy and is perfect for the girl on-the-go! This multi-use flat iron can help you achieve a wide variety of salon-quality hairstyles from silky straight to defined and natural curls. Safe for all hair types. Time to show off what those locks are made of!
Curly to Silky Straight with NuMe Rose Gold Megastar Hair Straightener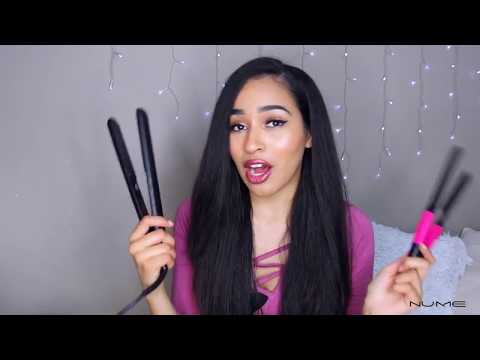 Big & Curly to Silky Straight with NuMe Megastar Hair Straightener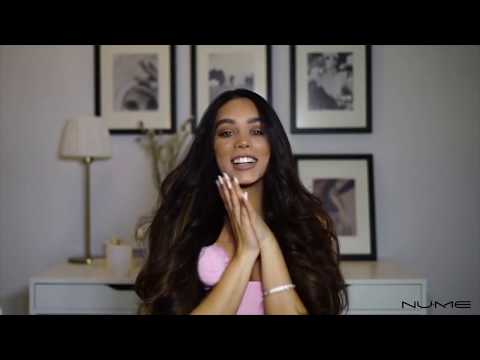 How I style my hair everyday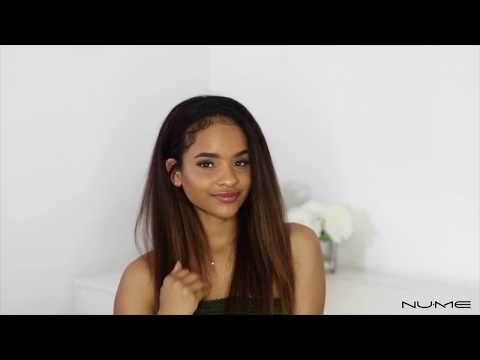 Quick Curly to Straight Hair Tutorial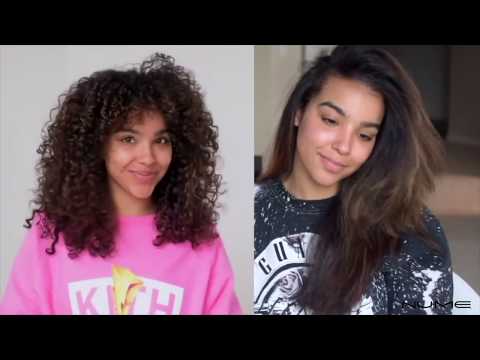 Sleek Hair Transformation
Straighten Curly Natural Hair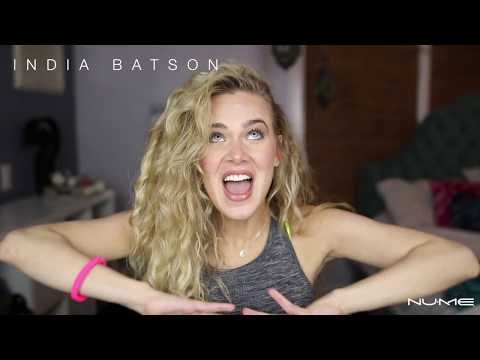 Straighten Curly Hair in Minutes with Megastar and Styling Comb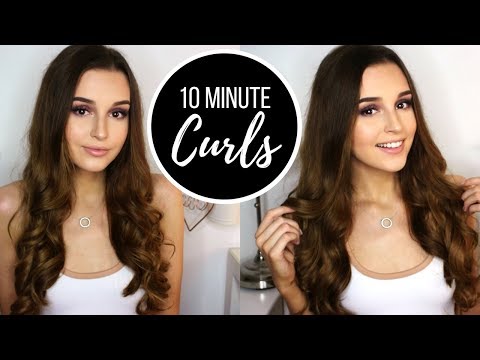 10 MINUTE CURLS | How I Style My Hair & My Favourite Hair Extensions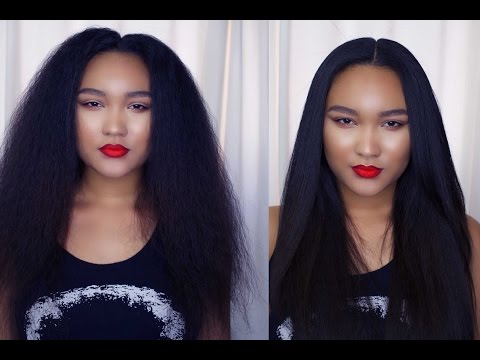 Hair Routine: Products, Styling, Tips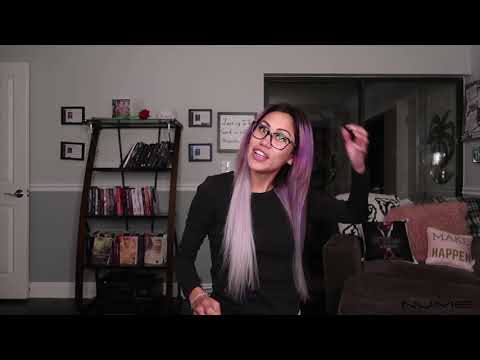 Sleek & Polished Hair with NuMe Megastar
Hair Type(s): Safe for all hair types.
KEY FEATURES
1-inch floating plates - flexible and adjust to your hair, getting as close to your strands as possible to ensure one pass styling that's quick, easy and tug-free.
Beveled plate design - allows for versatile heat styling of curls and straight hairstyles.
Integrated far infrared heat strip - sends a gentle heat directly into the hair follicle and out to the cuticle to protect strands over time.
Tourmaline ceramic - offers a smooth, friction-free surface to reduce breakage and naturally conducts far infrared heat and negative ions for healthier heat styling.
Negative ion conditioning technology - maintains moisture and eliminates frizz by sealing the hair's cuticle while boosting shine.
Ion Booster - amplifies the effects of negative ion conditioning with an increase in the release of negative ions.
HOW TO
Straighten: Slowly glide down each section of hair for your silkiest straight hairstyles.
Curl: Slightly angle your straightener and twist around small sections of hair to create loose waves or classic curls.
More Information
Features

100 percent pure tourmaline ceramic
1-inch precision-engineered floating plates
Heats up to 450°F in seconds
On-off power button with indicator light
Digital display and temperature control
Far infrared technology and integrated infrared heat strip
Ion Booster offers 1000 percent more negative ion conditioning technology
Fully rotating swivel power cord
Ergonomic design with soft touch finish

Colors

Pink
Black
Turquoise
Rose Gold

Power Options

Temperature

Digital settings from 190°F to 450°F (60­°C to 230°C)

Electrical

Dual voltage 110-240V 50/60Hz
26W
Available with a U.S. plug
60-minute automatic shutoff

Plate Dimensions

Cord Length

Weight
Yes
Yes, the straightener will automatically shut off after 60 minutes.
The plates of the Megastar are 1" inch wide (2.54 cms/25.40mm)
The Megastar is made of pure tourmaline ceramic floating plates.
Our 'floating plates' are crafted to be flexible so they can align to the exact thickness of the section of hair you are straightening. When you look at your NuMe Hair Straightener from the side, you'll see that the plates don't touch completely. This is not a product flaw but actually part of NuMe's sophisticated design technology. This gives plates optimum contact with hair and superior compression and heat distribution, so you get a smooth glide with every pass and softer, shinier hair every time.
The far infrared heat strip sends a gentle heat directly into the hair follicle and out to the cuticle to protect the health of strands over time. The far infrared heat also helps preserve moisture without causing overdrying. This is recommended for anyone who uses heat styling on a regular basis.
Yes, the edges of the plates are beveled which will allow you to curl.
Yes, this tool is dual voltage: 110V - 240V. It can be used internationally with the proper adapter.
Because the tool is dual voltage, we do not recommend the use of a converter with this tool - only an adapter.
We include complimentary adapters - type I (AU), type C (EU) or type G (UK) - with most international orders while supplies last.
Store in a cool dry place away from water/humidity. Be careful not to wrap the cord around your NuMe when the item is being stored. It is better to loosely fold the cord or make a loose figure 8 with the cord and tie with a rubber band. Always leave some slack right where the cord meets the base. If possible, try to store the tool in a padded pouch.
We found other products you might like!