There's no such thing as too many options! Achieving endless and stylish curls is now easy with the NuMe Octowand 8-in-1 interchangeable curling iron. This set features eight 100 percent tourmaline ceramic barrels to create long-lasting curls that radiate with shine. From tight ringlets to beach waves, these beautifully curled hairstyles are guaranteed to turn heads! With far infrared heat and negative ions, our curler eliminates frizz and locks in moisture with each use. This 8-in-1 NuMe product includes the 13mm, 19mm, 25mm, 32mm, Pearl, Reverse, 19mm Cone, and 25mm Cone barrels and base, as well as a heat-resistant styling glove and convenient travel case. Safe for all hair types. Happy curling!
Hair Type(s): Safe for all hair types.
11-Piece Set Includes:
13mm barrel for spiral curls
19mm barrel for tight ringlets
25mm barrel for glam curls
32mm barrel for beach waves
Pearl barrel for bouncy natural waves
Reverse barrel for tight ringlets to beach waves
25mm Cone for soft curls to tighter ringlets
19mm Cone for ringlets to spirals
Base
Heat-resistant styling glove
Travel/carry case
KEY FEATURES
Far infrared heat - moves directly into the hair follicle and out to cuticle to protect strands over time.
Tourmaline ceramic - offers a smooth, friction-free surface to reduce breakage and conducts far infrared heat evenly for healthier heat styling.
Negative ion conditioning technology - maintains moisture and eliminates frizz by sealing the hair's cuticle while boosting shine.
HOW TO
Curl: Wrap small sections of hair around the barrel for three to five seconds. Catch the curl to cool and set, then release. Wear the heat-resistant styling glove for added protection.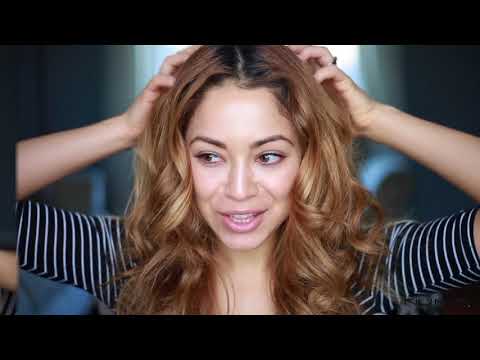 Half Up Glam Waves with NuMe Octowand Set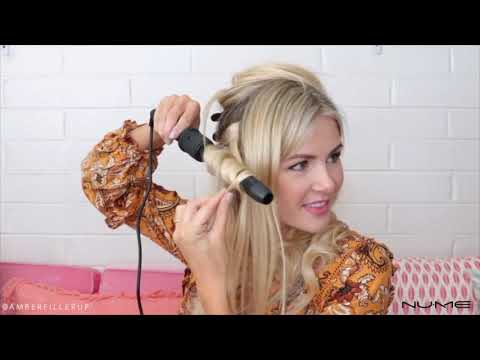 Favorite Bohemian Style
Curly Hair Tutorial ft NuMe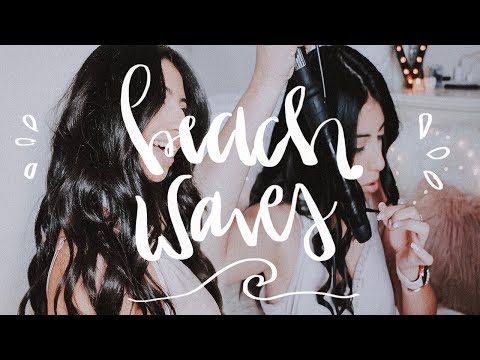 Everyday Beach Waves Tutorial
How to curl short hair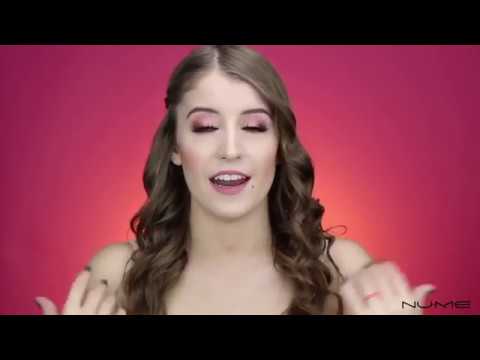 Beauty Curls with NuMe Octowand
More Information
Features

100 percent tourmaline ceramic barrels
Base
Clipless design with rubber-tipped barrels for crease-free curls
Heats up to 450°F in seconds
LCD screen transitions from green to blue when desired temperature is reached
Digital display with temperature control
On-off switch
Automatic shutoff
Far infrared heat
Negative ion conditioning technology
Fully rotating swivel power cord
Ergonomic design

Colors

Power Options

Temperature

Digital temperature control from 170°F to 450°F (76°C to 232°C)

Electrical

Dual voltage 110-240V
50/60Hz
60W (U.S.)
Available with the U.S. Plug (A)
10 to 60-minute automatic shutoff

Barrel Diameter Details

13mm (1/2 inch)
19mm (3/4 inch)
25mm (1 inch)
32mm (1-1/4 inch)
Pearl alternates from 13mm to 25mm (1 inch to 1/2 inch)
Reverse 13mm (1/2 inch to 1 inch) narrower at base
19mm Cone (~3/4 inch to 1/4 inch) wider at base
25mm Cone (1 inch to 3/4 inch) wider at base

Barrel Length

Cord Length

Weight

Travel Case Dimensions

8-1/2 inch x 4-1/2 inch x 7 inch

Type
Multi-Barrel
This set comes with 8 tourmaline ceramic barrels.
The temperature ranges from 170°F to 450°F
Yes
Yes, the tool will automatically shut off after 60 minutes (sleep mode).
After powering on the tool, hold down the left arrow button (◀️) to increase or decrease the time before the tool goes into sleep mode. The number that appears will show how many minutes the tool will stay on before automatically shutting off. Use the increase and decrease arrows to adjust the number of minutes before the tool enters sleep mode.
No, our wands are of the clip-less design.
Yes
When the barrel has completely cooled down, twist the top of the base so the arrow meets the unlock icon